Today, Total Energy Solutions is happy to announce the addition of Jason Barker to our Outside Sales Team. Jason Barker joins TES bringing with him over 20 years of experience in outside sales in the industrial field. He began his career in sales in the power temperature control business in 1999. He later worked his way into territory sales where he focused on developing temperature control and power generation in the industrial market.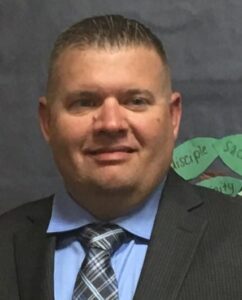 He was responsible for creating, supporting, and organizing a multitude of contracts, events, and projects. His accomplishments include supporting disaster relief for Hurricane Katrina by providing temporary cooling and temporary power. He was later recognized by both GE and President Bush for his support during Hurricane Katrina. He also supported the Olympics and news coverage for NBC with twins packs and power distribution. Jason also helped solidify a 3-year contract with PHILLIPS 66 for both pipeline and plants throughout the Gulf Coast.
"We are extremely excited to bring Jason Barker onto our team" said Mark Mire, Co-owner of Total Energy Solutions. "His extensive understanding of sales, project management, and operations will be an incredible asset for TES. The addition of Jason will help us to better serve our vast and extensive customer base. His sales and management experience will help us to continue to deliver 'service beyond all expectations' to all of our customers."
Over the past 5 years, Total Energy Solutions has shown impressive growth even through the oilfield downturn and now has plans for dramatic growth plans for 2020 even with the current state of the economy. The addition of Jason Barker is a part of TES' growth plan. Jason will be based out of TES' Houston office and handle sales throughout Texas. Jason can be reached at (361) 330-0294 or by email at jasonb@totalenergysolutions.com.