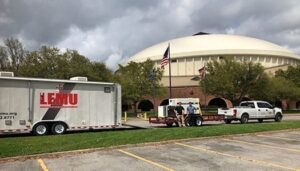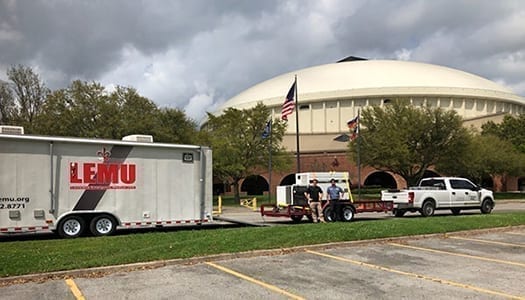 Many types of outdoor events such as concerts, festivals, weddings, parties, and sporting events need reliable power sources to be successful.
Equipment like lighting, sound systems, heating or cooling systems, food storage, and cooking equipment are just a few examples of the equipment being used at these events and they all require a reliable power source to keep things running smoothly at your event.
Generators can provide that power, but you need the right generator and accessories to meet your event's unique needs.
Buying or Renting Generators for Large Events
Generators used for outdoor events are not your average-sized, small portable generators. While the size of a generator, or generators, you need for your event will depend on multiple factors such as the equipment and appliances that need electricity, the estimated number of attendees, and the overall load demand, large scale outdoor events require commercial or even industrial-sized equipment. These generators can range from tens of kilowatts to multiple megawatts.
Also be aware that when using large, usually trailer-mounted generators for events, additional equipment and accessories will likely be required as well. For instance, you may need a distribution panel to distribute electrical power from the generator to multiple points of use throughout the event venue. These panels allow safe and organized power distribution to various electrical loads and equipment.
Planning is key, and it is best to consult a qualified professional who can help you determine the appropriate generator size based on the specific needs and demands of your event and ensure all necessary equipment and safety measures are in place.
The last thing you want to worry about at your event is if you'll have a reliable power source that will keep your event running without a hiccup. A power outage could really put a huge damper on a great event. Safety should also be a top priority.
That's why it's important to use equipment that you can trust, and that trust comes from working with a generator company that caters to the customer in all aspects, not just the sale or rental of the generator.
Rely on the Experts at Total Energy Solutions
For your next event, Total Energy Solutions has you covered before, during, and after the event. Whether it's a sale of a brand new generator or just a rental for the event, we work to match you with the best generator and accessories for the power needs of your event.
Aside from consulting you on your power requirements, we'll also offer maintenance plans to keep your generator running throughout your rental period or throughout the life of your generator. The service of our generators is one of our main priorities. We have over 30 factory trained technicians on call 24/7/365 days a year so that we can ensure that your generator will keep your event running smoothly.
Contact the generator experts at Total Energy Solutions to learn more about how we can power your next outdoor event with a generator and service you can trust.