Every hurricane season, businesses are faced with the fear of losing days or even weeks of revenue due to losing power in the event of severe weather; even just a tropical depression can bring weather that knocks out power for days at a time. Losing power for any amount of time can dwindle a store's revenue drastically.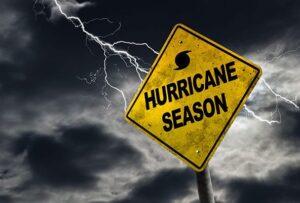 Now more than ever, businesses are trying to maximize all streams of revenue to keep afloat during the COVID-19 pandemic. According to the U.S. Chamber of Commerce, 82% of small businesses are concerned about the impact that the pandemic will have on their bottom lines. Some businesses are fighting just to keep their doors open. This can be attributed to the time lost when businesses were closed during lockdown periods and then partial reopenings with capacity limits set. Many small businesses are now offering curbside pickup and outdoor shopping experiences to cater to customers, especially those more prone to the effects of the COVID-19 virus.
Businesses are making outdoor accommodations, such as tents, fans, and even checkout stations for customers waiting outside the store or shopping outside due to capacity regulations varying amongst states and their recovery phases. Businesses are offering extended hours and expanding their new online purchasing methods to maximize their business capabilities. None of these things can happen without power. This is why the looming threat of hurricane season during this pandemic becomes an even more serious threat to a business's revenue and survival.
With profits harder to come by, these accommodations make it easier for businesses to stay afloat during the pandemic, but what can businesses do now that hurricane season is here and severe weather now becomes a huge threat to derail business operations for days or even weeks at a time due to power outages? The best thing any businesses could do for this hurricane season amidst a pandemic is to protect their business' ability to keep the power on with the help of a standby commercial generator.
When there is a power outage, businesses large and small suffer. Commercial generators are a wise investment for any size business regardless of industry. Retail stores, grocery stores, restaurants, banks, automotive repair shops, manufacturing plants, factories, and gas stations all need power to operate their business activities. These are the essential businesses that help to keep communities afloat and moving, especially in the aftermath of a hurricane when the day-to-day essentials are needed.
Without power, credit card machines don't work, so transactions cannot be completed. Computer systems go offline, halting operations, order processing, and shipments. Production lines halt and decrease productivity. Coolers and freezers stop working, resulting in thousands of dollars worth of lost inventory for restaurants, grocery stores, and convenience stores alike. Security systems fail, leaving your business vulnerable to theft and vandalism. These are all critical elements that keep businesses open and cash flowing especially during a pandemic where no hiccup in business can be afforded.
Businesses need all the help and insurance they can get to make certain their doors stay open and customers can shop at their convenience. Total Energy Solutions specializes in commercial generators sales, rentals, and maintenance to help businesses of all sizes in any industry guard against these potential threats businesses are facing. Contact the generator experts at TES to learn more about how you can protect your business during the 2020 hurricane season.